Introducing 24/7 Customer Support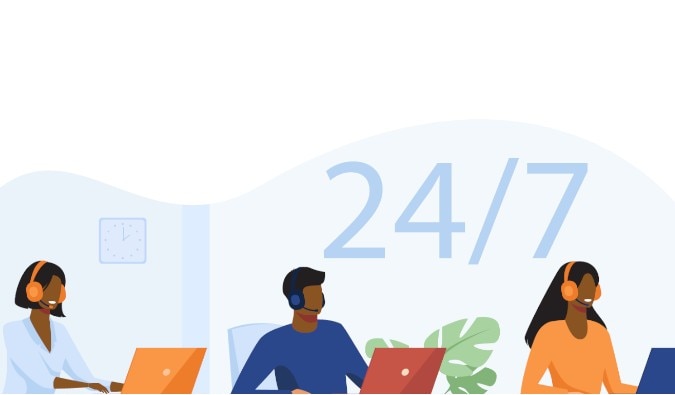 We are pleased to announce that we have expanded the services offered by our Customer Care Centre.  Now you can access assistance for a wider variety of banking services 24/7 including: 
Credit/Debit Card Support (including card activation)
Online & Mobile Banking • Lost/Stolen Card Reports
General Enquiries 
Have a question about your account? 
Give us a call anytime at 345-949-7666 or email us at customercarecayman@scotiabank.com or customercare.ss@scotiabank.com
Scotiabank Cayman has expanded the support that it provides via its customer care centre to now include assistance with a wider range of banking enquiries 24 hours per day. These improvements the Bank says, will allow it to increase its ability to serve the needs of its customers remotely while improving operational efficiency at its branch locations.
Sarah Hobbs, Country Head and Vice President, Scotiabank Cayman says "this latest development will significantly improve our ability to manage the customer enquiries process." Among the expanded services of the new customer service outfit is 24/7 Contact Centre support - a first for the Bank in the Cayman Islands, credit and debit card support including card activation, online & mobile banking support as well as the handling of other general banking and product enquiries.
Hobbs also noted that the expansion and enhancements will "reduce wait times for callers and bolster the Bank's ability to service customers via this channel." An anticipated 31,000 calls are expected to be handled via the enhanced operations annually.
"By deepening our customer service resource pool in centralized locations, we will also further enable our front-line staff to deliver an even greater customer experience in our branches," she further noted. "As the Bank continues to respond to the challenges posed by the global pandemic, we will also continue to significant invest in our technology, facilities and team members to better serve our customers," Hobbs said in closing.
She also noted that over the past eighteen months, several improvements have been made under the Bank's digital transformation strategy as it aims to further to align with increasing customer preferences for electronic and self-service channels. Since the start of the pandemic, usage of its digital and remote banking channels has increased by more than 15%