Scotiabank sponsors the 50th CARIFTA Games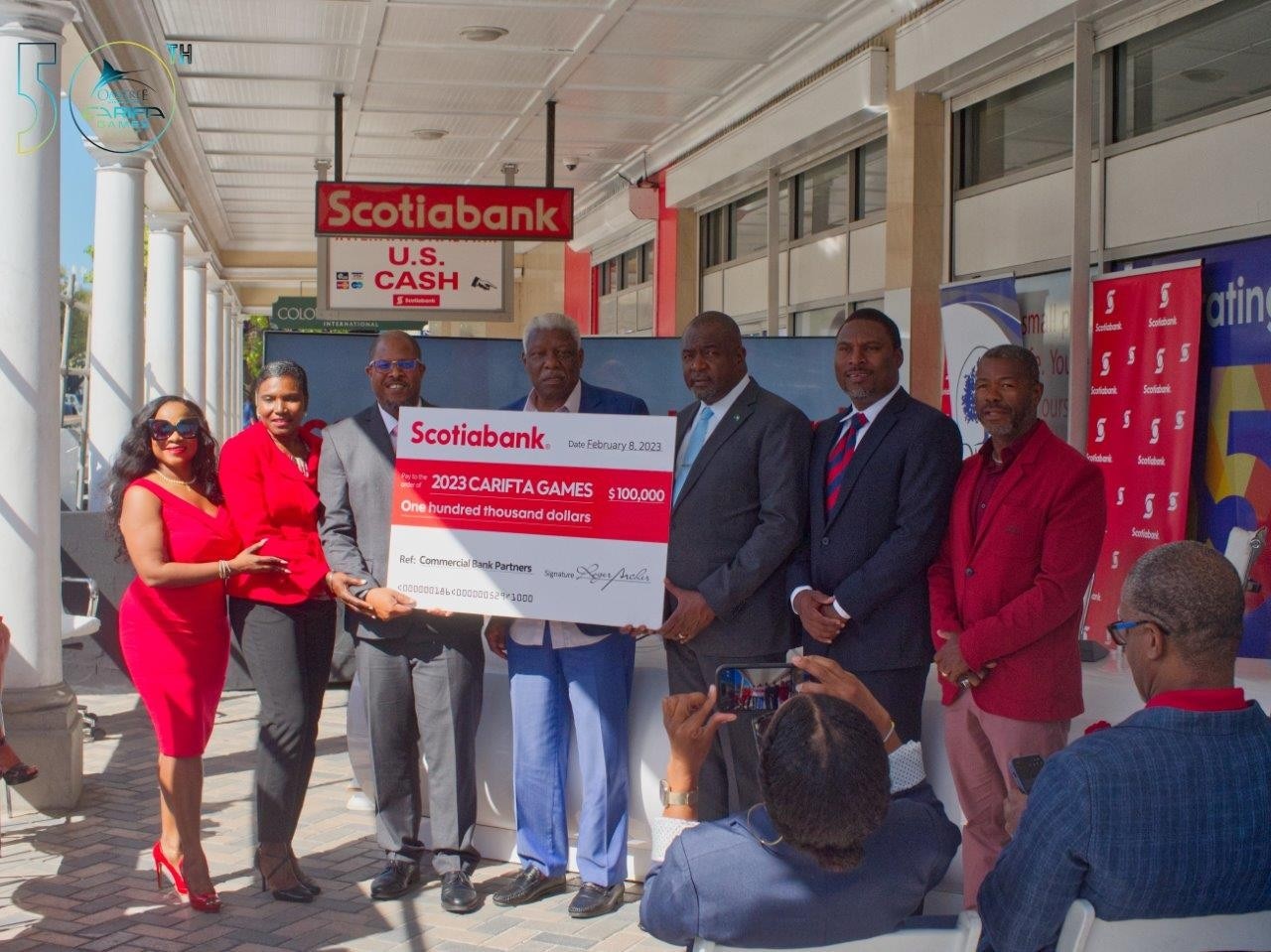 George Town, Cayman Islands– February 10, 2023 – Scotiabank has signed on as sponsor for the 50th staging of the NACAC CARIFTA Games, with the infusion of US $100,000 towards the execution of the much-anticipated championships.
The regional Bank was announced as the Gold Elite Sponsor at the launch for the 2023 Golden Jubilee Games, scheduled for April 8 – 10 at the Thomas A Robinson National and Track and Field Stadiums in The Bahamas.
Sarah Lee Hobbs , Vice President & Country Head, Scotiabank & Trust (Cayman) Ltd. said the sponsorship is demonstrative of the Bank's commitment to the region and its young people.
"We are pleased to be able to support the growth of the sport through this sponsorship and see to the further development of our youth athletes. As a longstanding regional player, Scotiabank is especially honoured to be part of this year's staging to commemorate the event's stellar contribution to the unification and development of our athletes over he past five decades," Hobbs shared.
One of the largest corporate donations for the Bank since the global pandemic, the sponsorship cements Scotiabank's longstanding support for youth development initiatives, especially through sports.
In its 50 years of existence, the CARIFTA Games has nurtured the talents of several athletes who went on to represent the region internationally. In 2022, Caymanian athletes set several records and claimed 61 podium places at the CARIFTA Swimming Championships and CARIFTA Track and Field Games. The Games have produced world-record holders, Usain Bolt, of Jamaica, Darrel Brown of Trinidad and Tobago, and World and Athletic Champions like, Vernonia Campbell-Brown of Jamaica, Kirani James of Grenada, Kim Collins of St Kitts & Nevis and Pauline Davis-Thompson of The Bahamas.